Chi Chi White Chocolate, Macadamia Nut and Pineapple Cookies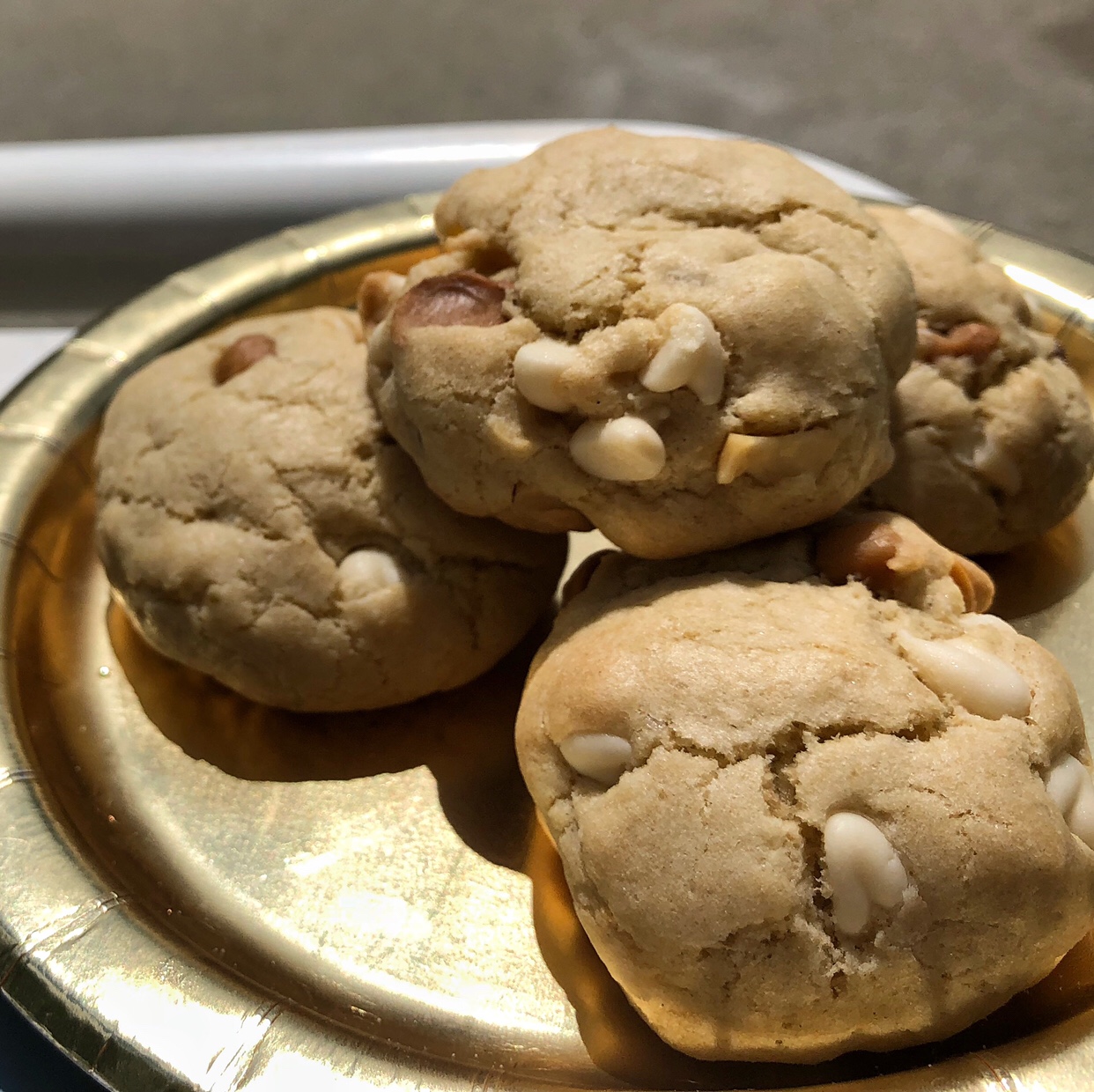 Tropical + cookies? YAAAASSSSS! These decadent morsels are so very yummy. They are perfect for pool parties, summer luaus or afternoon ice tea parties.
These made a great stiff batter. No need to chill in between mixing and cooking. I did freeze half my dough at this point to use for a future party.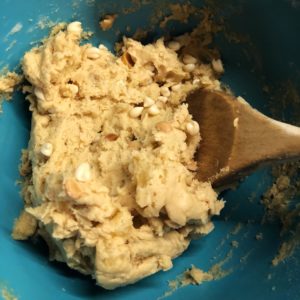 If you want to get brown cookies, I'd recommend a true drop cookie method so they look craggy. Gluten-free baking is really hard to get your cookies to look brown on top. The flours in GF flour don't toast like wheat flour. If you want browner cookies, make them have lots of edges.
Also these didn't spread very much. I think it's the lactose-free butter. It keeps it's shape at high heat better than regular butter. If you want thinner cookies, flatten them before you bake them.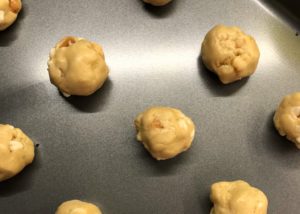 Easy, easy recipe. So quick to make and enjoy!
Ingredients
1 cup Earth Balance buttery spread at room temperature
1 cup dark or light brown sugar packed
3/4 cup granulated sugar
2 large eggs
1 tablespoon vanilla extract
3 cups King Arthur Measure for Measure Gluten-Free Flour
1 teaspoon baking soda
3/4 teaspoon salt
1 1/2 cups Oppenheimer Kosher Vegan Lactose Free White Chocolate Chips
1 1/2 cup chopped dried pineapple
1/2 cup coarsely chopped roasted salted macadamia nuts approx. 4 1/2 ounces
Instructions
Heat oven to 350°F.
Beat sugars, butter, vanilla and eggs in large bowl with electric mixer on medium speed until light and fluffy.
Stir in flour, baking soda and salt until just incorporated. (dough will be stiff).
Stir in white chocolate, nuts and cranberries.
Drop dough by rounded tablespoonfuls about 2 inches apart onto ungreased cookie sheet.
Bake 12 tp 15minutes or until light brown. Gluten-free baking sometimes doesn't brown as much as you like. Just make sure it's done.
Cool 5 minutes; remove from cookie sheet to wire rack.
Cookies stay fresh when kept in a sealed container at room temperature for 3 - 4 days, or can be frozen for up to two months.
http://www.tikibaker.com/2018/07/02/white-chocolate-macadamia-nut-and-pineapple-cookies/
HUGE MAHALO The Baking ChocolaTess for the cookie inspo — http://www.thebakingchocolatess.com/best-ever-white-chocolate-cranberry-macadamia-nut-cookies/
Pin for later!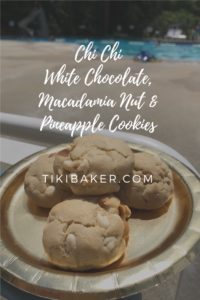 ---
---